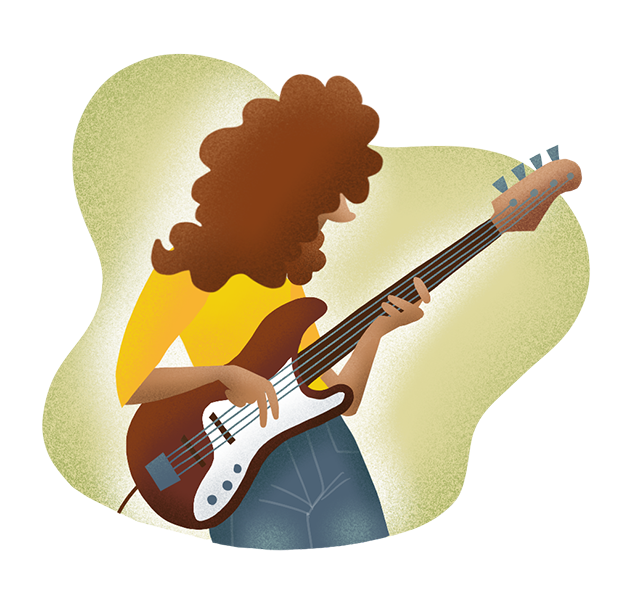 I teach piano, guitar and bass, always according to the level and wishes of the student. We can also play more than one instrument in the same lesson.
You are welcome to my lessons, regardless of background and skill level.
The main goal of my lessons is to awaken and develop the student's musicality. Ideally, the student is excited about music, and it enriches their life. I show examples of how to play and verbally create mental images to stimulate the student's creativity.
We will get acquainted extensively with music to find new songs to listen to and play. I make transcriptions suitable for the student's level of their favourite songs.
My music lessons develop
ways to bring music to life by original interpretation
versatility to play different styles (such as classical, film music, chart hits, rock and jazz)
playing with other people and accompanying singing
improvisation and music composition
technical skills, practice techniques and independent learning skills
sheet music reading, music perception and theoretical understanding
Do you live outside Kuopio, or is it otherwise challenging to attend lessons? You can participate remotely via Skype from anywhere in Finland (or the world!).
Entrance exam training
and degrees
I coach young talents for elementary school music class or conservatory entrance exams. We will practise instrument playing, singing, music theory and prepare with example exams.
You can also perform instrument exams at the conservatory through my lessons.
I organise concerts when possible, giving my students valuable performance experiences.